⌘X+⌘V: A Collage Competition
In my role as Interactive Chair for
AIGA Tampa Bay
, I create newsletters that remind our members about upcoming events and the happenings within AIGA. I also get to help create and put on events for the Tampa Bay design community. 
Cut + Paste was our first live collage competition. In collaboration with Carmela Zabala, Membership Director, I wrote copy for and designed an email campaign that was sent to our AIGA member list and shared on social media. The response to Cut + Paste was overwhelming; we had more people show interest in this interactive event than any of our previous events. The community loved it so much, we're putting on a ⌘X+⌘V: Round 2.0!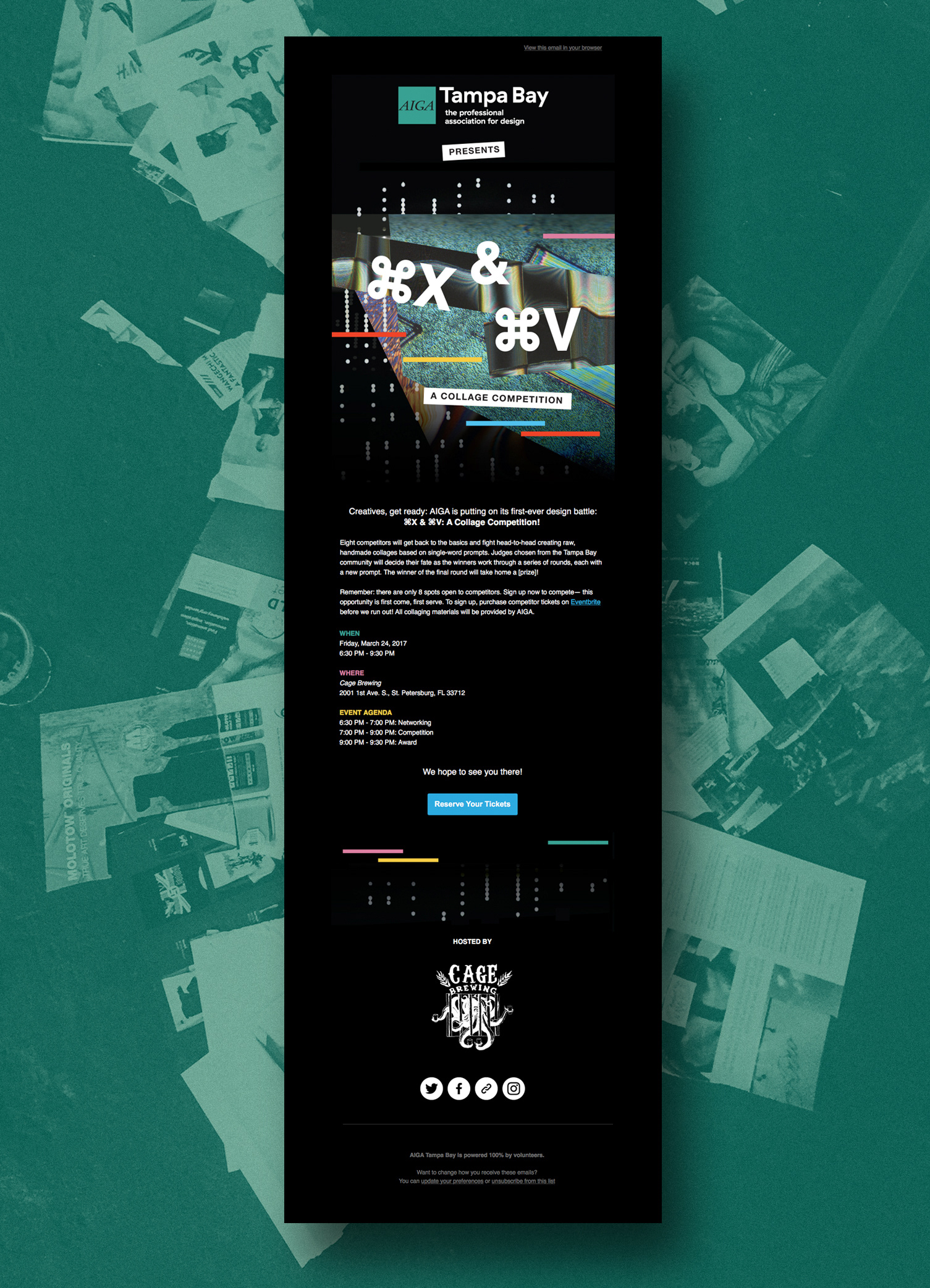 Creatives, get ready: AIGA is putting on it's first-ever design battle: ⌘X+⌘V: A Collage Competition!

Eight competitors will get back to the basics and fight head-to-head creating raw, handmade collages based on single-word prompts. Judges chosen from the Tampa Bay community will decide their fate as the winners work through a series of rounds, each with a new prompt. The winner of the final round will take home a prize!
Remember: there are 8 spots open to competitors. Sign up now to compete—this opportunity is first come, first serve. To sign up, purchase tickets at Eventbrite before we run out! All collaging materials will be provided by AIGA.
We hope to see you there!