What's Your Sign?
 is a beginner's astrology handbook.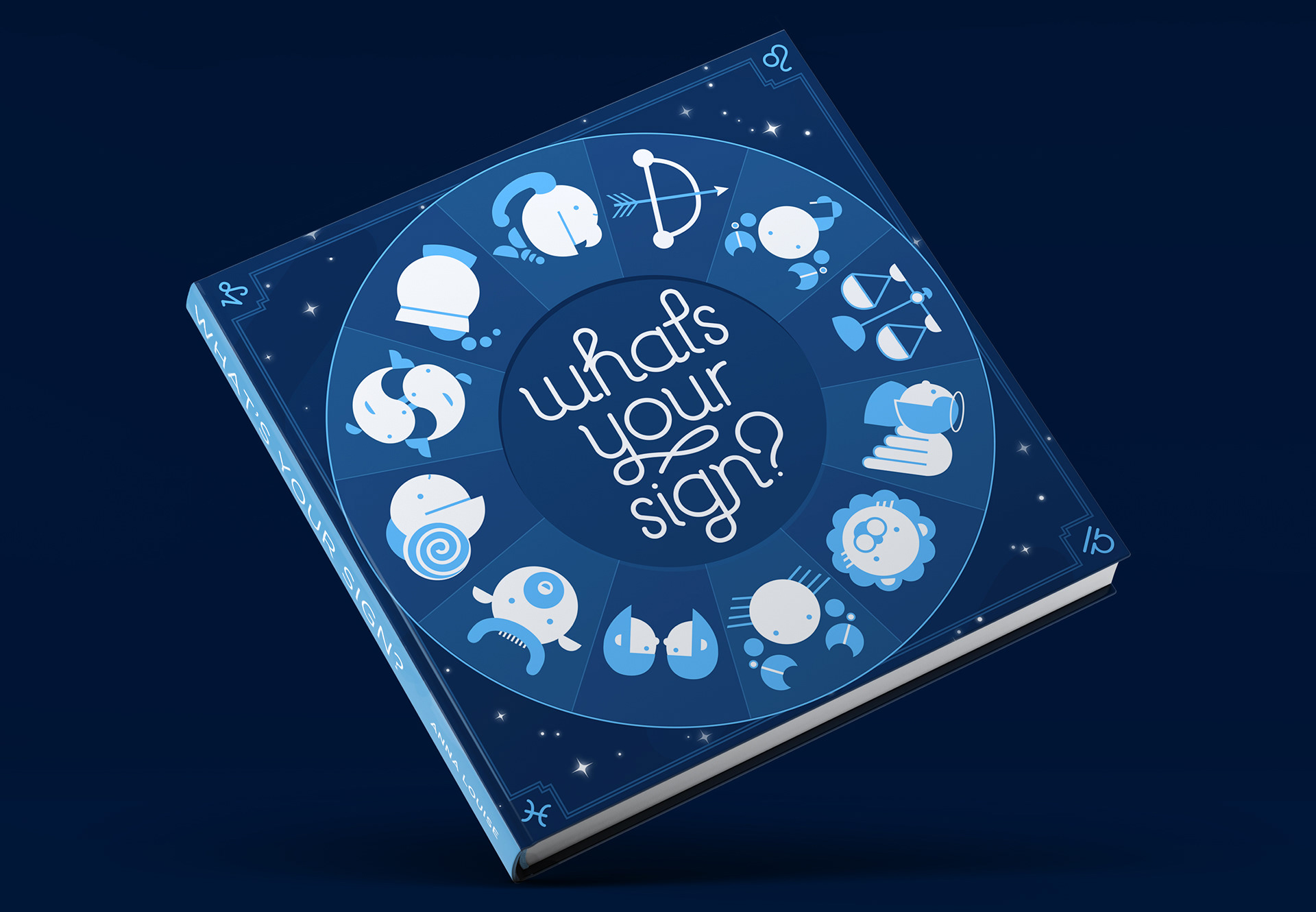 After years of scouring book stores, I noticed two things: beginner astrology books are usually missing important information and a well-designed astrology book is few-and-far between. I've since decided to write and design my own, starting with the cover, which doubles as a quick reference for matching birth dates to their corresponding signs.

It all started with a set of illustrative icons made out of circles.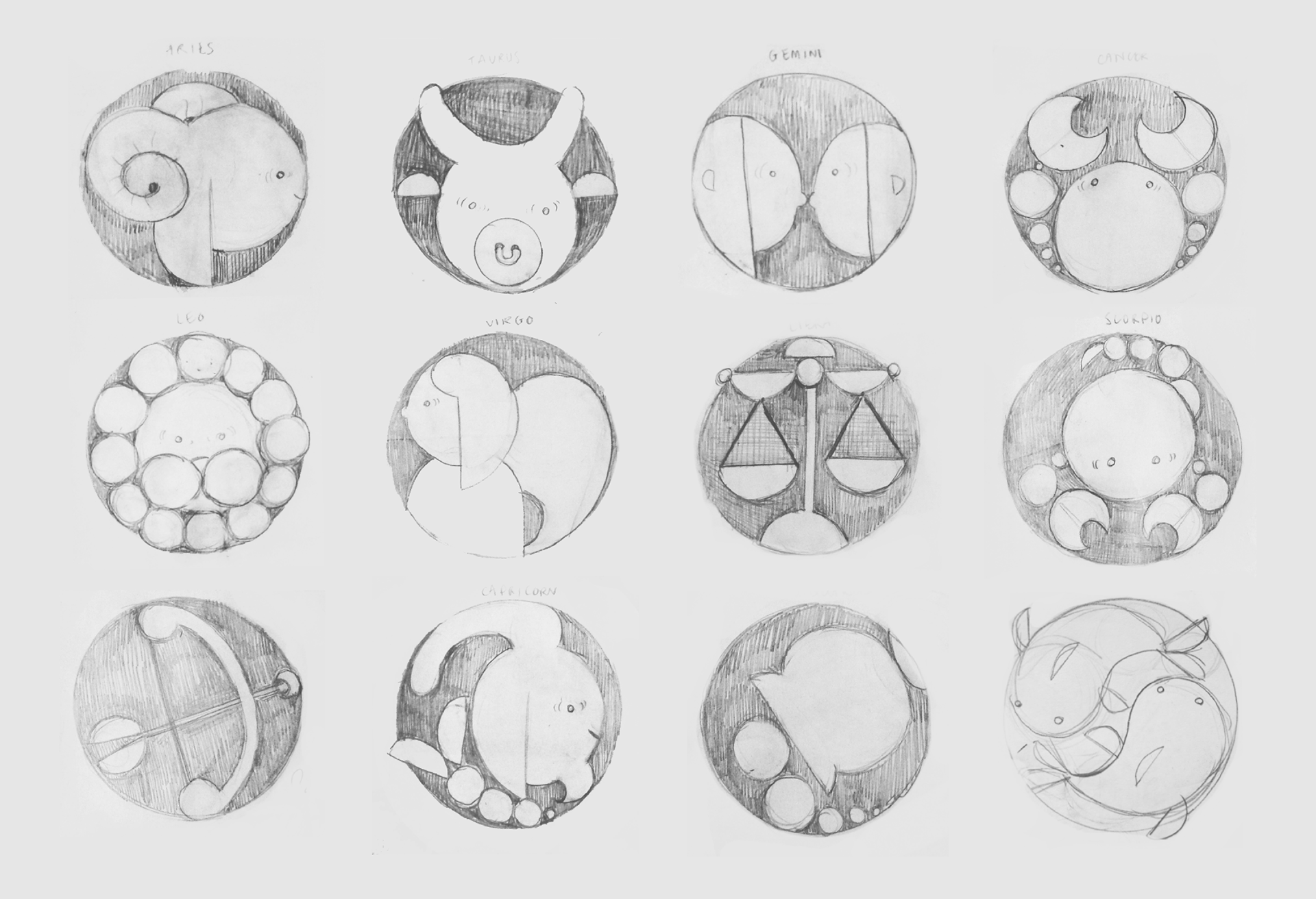 Circles are important in astrology: the zodiac constellations are aligned along a circular path, and from this stems the circle-shaped astrological chart—the key to revealing your birthmark in the sky.