Whole Foods Market is America's Healthiest Grocery Store™, offering the finest natural and organic foods available while maintaining the strictest quality standards in the industry.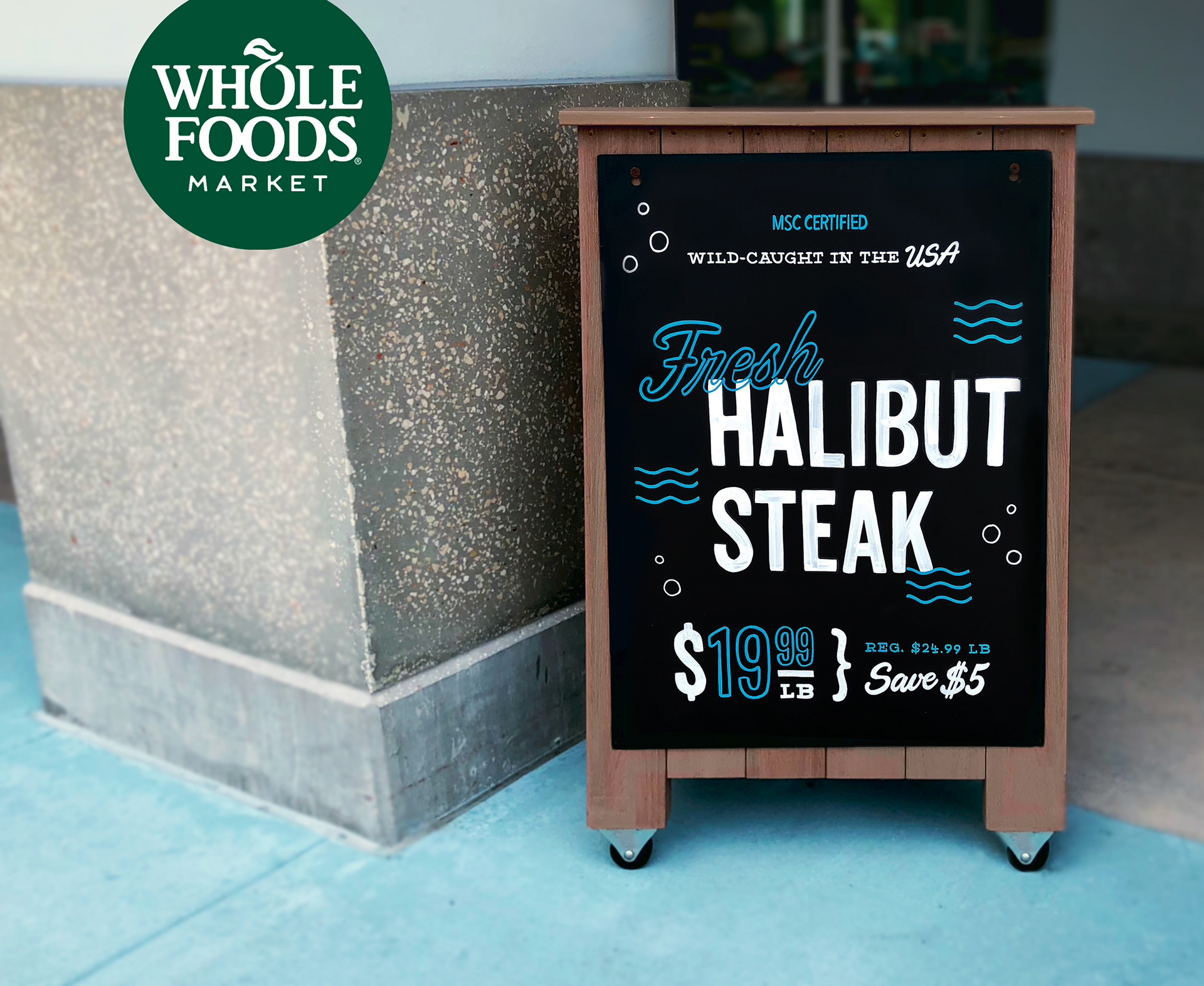 During my role as Store Graphic Artist at Whole Foods Market, I was tasked with creating hand-drawn chalkboard A-Frames advertising weekly highlighted sales. Each week gave me a new opportunity to experiment with constructing beautiful, typographic layouts that attract and delight customers—one of Whole Foods' core values.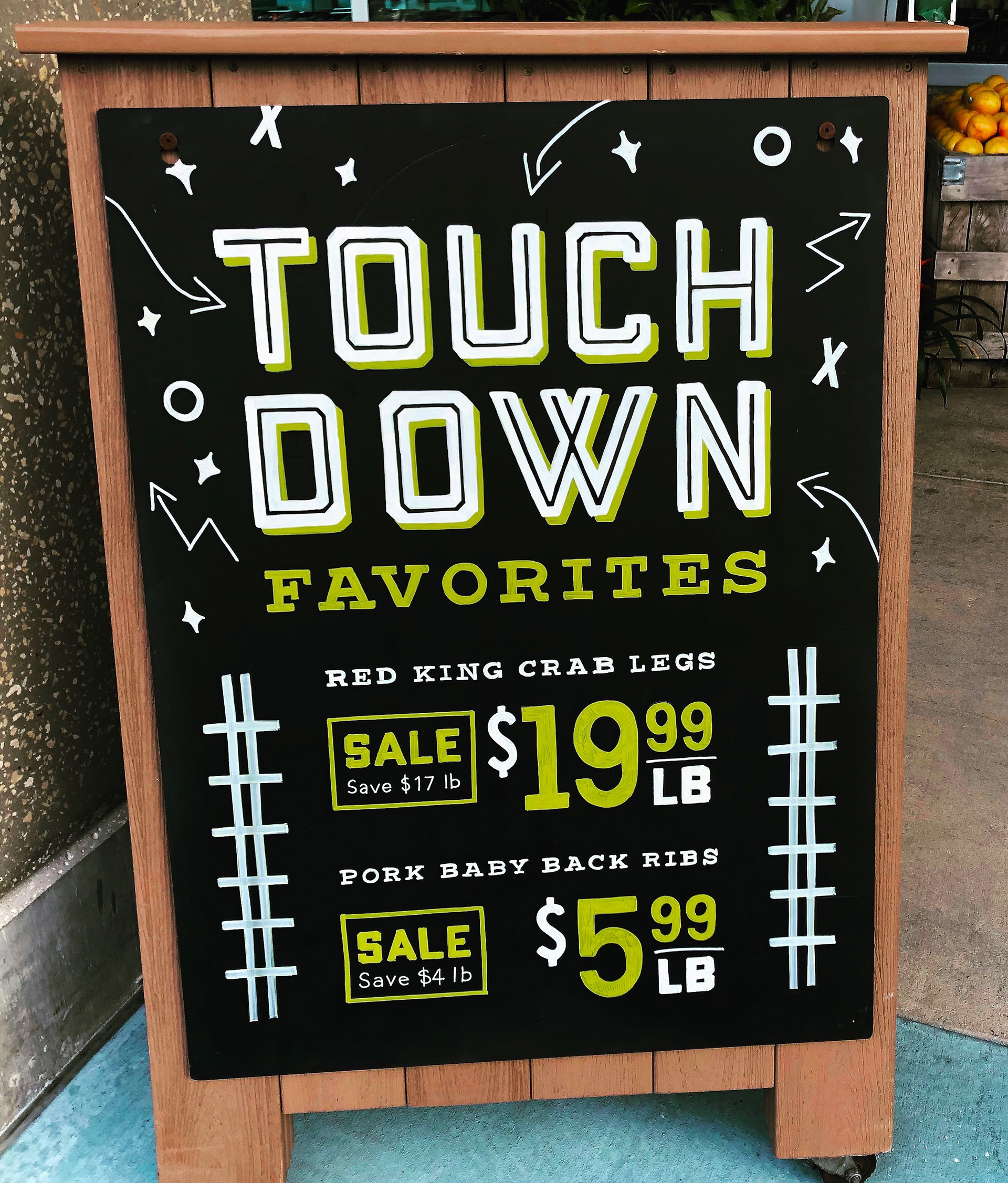 The nature of this type of  work is ephemeral; with the closing of each week, the chalk would have to be erased to make way for the next highlighted sale. At times this was very difficult for me. Erasing all of my hard work seemed crazy!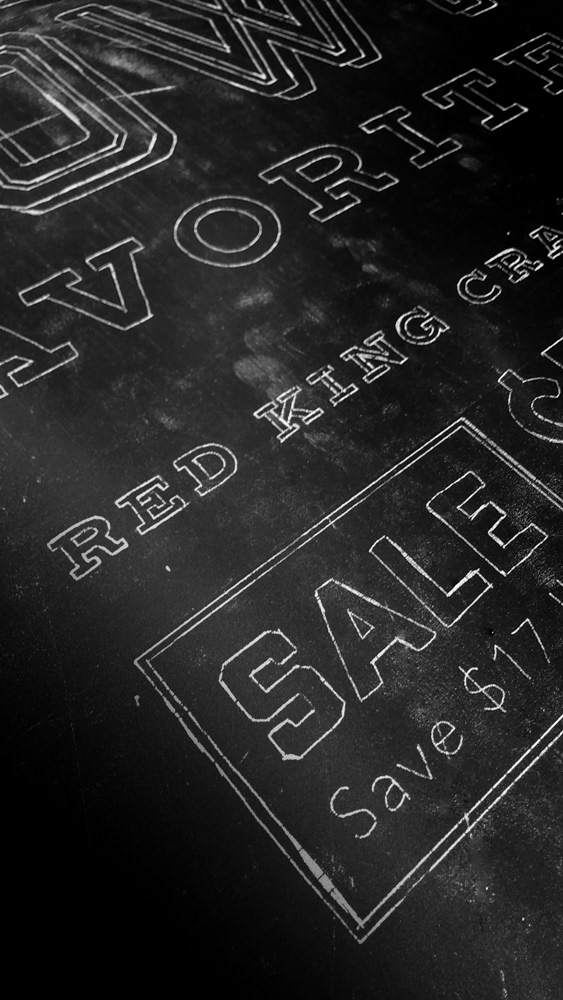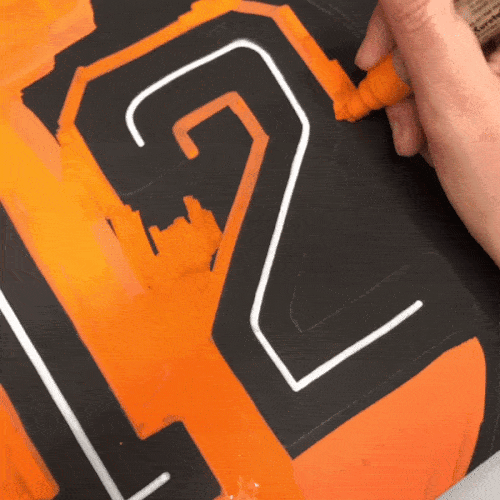 As I grew in my role, I learned the important lesson of letting go and moving forward. After all, if you can make it once, you can make it again!